For dogs 6+ months of age
3 Week Board & Train Program
*For Dogs 6+ Months of Age*
This is our most popular program! It's designed to develop excellent obedience responses around high levels of distractions while also improving your dog's overall behavior. Our training addresses the "state-of-mind" of the dog, so we aren't just teaching a series of commands, we are developing a healthier mindset in your dog.
4 Week Behavior Modification Program
*For Dogs 6+ Months of Age*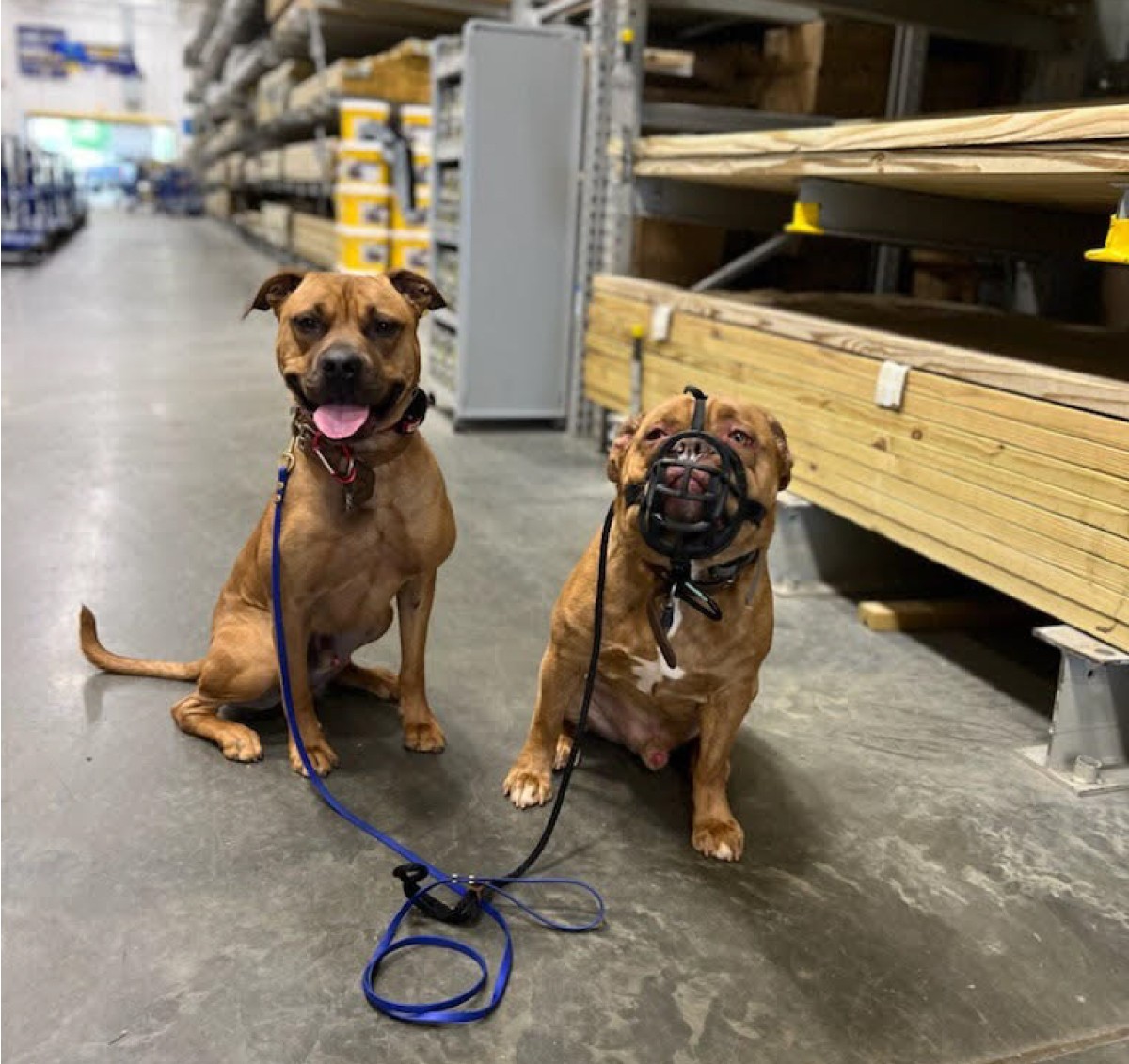 This board and train program is designed for dogs that are exhibiting intense behavioral problems including aggression, extreme fear/anxiety, extreme separation anxiety, extreme reactivity, or major resource guarding. The program includes everything that is covered in our three week advanced obedience program in addition to addressing the behavioral issues.
Our goal for this program is to begin the rehabilitation process and to help owners create a more balanced and respectful relationship with their dog. Rehabilitation can look quite different for each dog, and our goal is to find out what works best for each individual dog, create a long-term plan for success and support for owners post training.  Rebecca and her team have extensive experience in behavior modification and canine behavior rehabilitation, and has successfully rehabilitated many dogs that were deemed "untrainable" by other canine professionals.
"Rebecca and her team are absolutely wonderful to work with! I sent my 4 year old boxer Maisey for the 3 week board and train program and she came back so much more relaxed. She went in with terrible anxiety and leash behavior and came home with the skills and confidence to lead a more comfortable life. The hands on approach with both dog and owner are so beneficial, that even I became more confident. Looking forward to continue working with Love In The Lead in the future!"
"Bringing my dog to Love in the Lead is one of the best decisions I ever made. She was reactive and had awful anxiety and I felt so defeated and like a bad dog mom after trying everything to help her myself and it just wasn't working. They took a lot of care and time in getting to know her and working with her at the root of her issues. Rebecca and Megan not only helped my dog work through her insecurities but gave me the knowledge and confidence to continue working with her once training was over. She has flourished and continues to improve every day beyond what I ever thought was possible for her and I'm so thankful for Love in the Lead helping me when I felt helpless! They are kind, professional, and informative and sent lots of updates during her stay so I knew she was in good hands. I cannot recommend them enough!"
"We cannot say enough good things about Love In the Lead. We were blown away by the transformation that the Board & Train program brought about for our puppy Penny. We interviewed several companies, but after speaking with Rebecca we knew we had found the help we were looking for. Penny was 6 months when she began her Board & Train adventure. We dropped off a puppy who had no clue how to walk on a leash, was always jumping in people's faces, could not focus on much of anything, and loved to eat everything on the ground. 3 weeks later, we brought home the most well behaved puppy – she is amazing on walks, we can control how she meets people and other dogs, she is focused, and she doesn't try to eat everything in her path (and when she does, a simple "out" normally does the trick).
Rebecca, along with Gabby and Meagan, are miracle workers – I think they call that "dog whisperers" in their line of work. We are forever grateful for their work with Penny. Life with Penny is so much more enjoyable thanks to Love In the Lead!"